IV Therapy
For established patients only. Labs required.
Come visit our comfortable IV Therapy lounge in beautiful Downtown Auburn, Ca.
What is IV Therapy, and how can it help me?
The abbreviation "IV" stands for intra-venous. IV Therapy simply involves delivering liquids directly into the body through a vein. This is the fastest way to get vitamins, minerals and other natural, therapeutic agents into your blood. By bypassing the digestive system, we allow for therapeutic doses of nutrients to be delivered into the body in concentrations higher than can be achieved with oral supplementation alone. The nutrients are specially formulated based on what you are being treated for, how you feel that particular day, and your goals.
By the time symptoms of disease have made their appearance, it is sometimes too late for oral vitamins and minerals to make a difference. However, when given intramuscularly or intravenously, these same vitamins and minerals have a better shot to benefit your body. When we attempt to bring a disease under control, what we are really trying to do is provide cells with all the nutrients they need to get the job done. Our bodies are composed entirely of cells and cell products – if our cells are not healthy, we are not healthy.
The goal of IV Therapy is to provide nutrients in a high enough concentration that they may enter the cells where they are most needed, to recreate and sustain a healthy environment. It is a smart way to keep your immune system strong throughout the cold and flu season. IV therapy is usually a 30 – 60-minute process unless otherwise specified, and can be done multiple times a week depending on an individual's needs.
Infusions Offered
Patients must have the following labs within the last 3 months before doing any IV Therapy:
CBC (Complete Blood Count)

CMP (Complete Metabolic Panel)

Quantitative G6PD (Glucose 6-phosphate Dehydrogenase)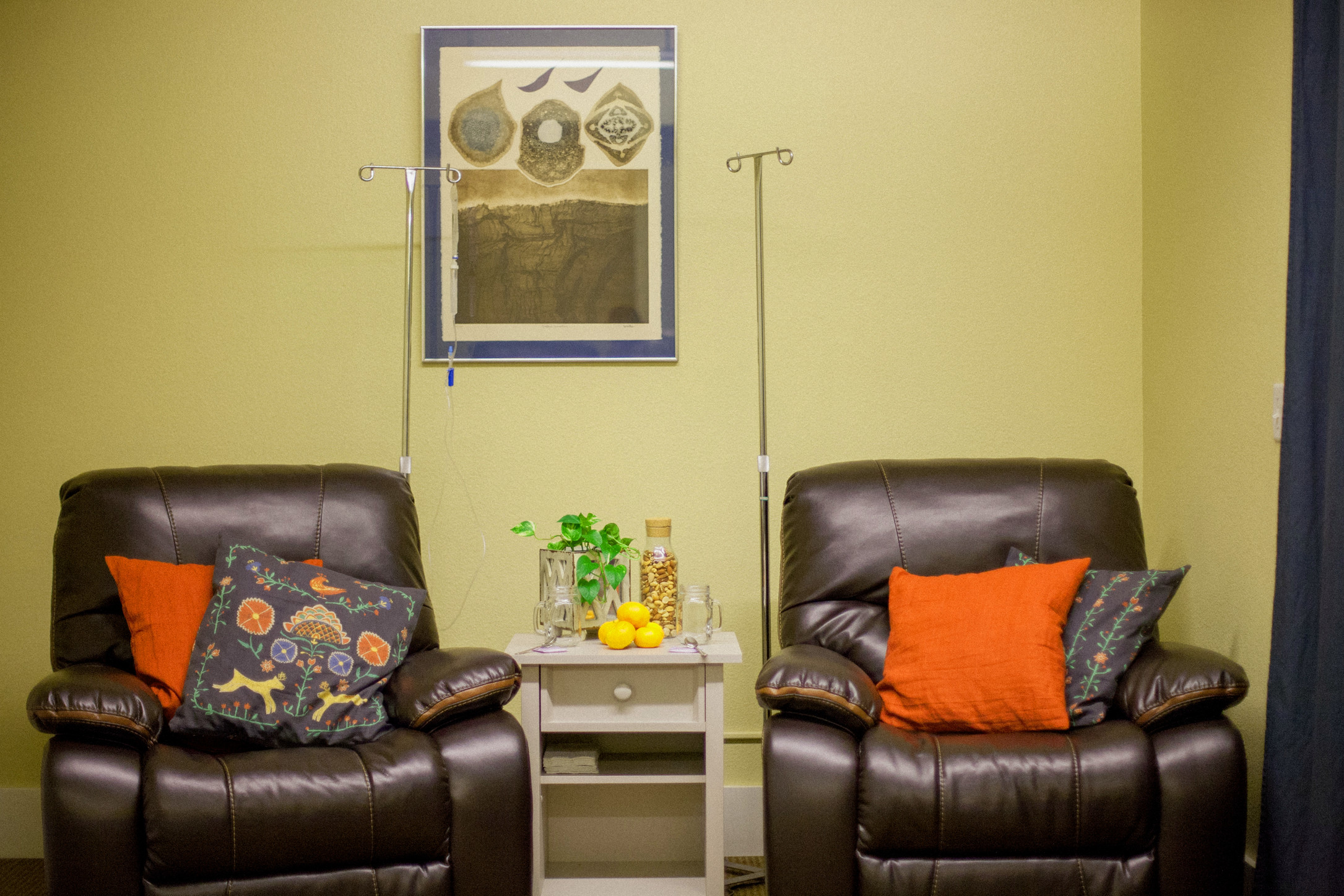 HOURS OF OPERATION
| | |
| --- | --- |
| Monday – Thursday | 9:00 – 5:00 |
| Friday | By Appointment Only |
| Saturday | Closed |
| Sunday | Closed |
(530) 537-2337
  OFFICE LOCATION
REQUEST AN APPOINTMENT
Come see us at our office located conveniently in downtown Auburn. We can't wait to see you!